Top five pubs while you wait (Yorkshire & East Midlands)
If you've got some time to kill before your train, nothing beats popping to the pub to watch the world go by. They're a meeting place for locals, and a rest stop for travellers from all walks of life. Here's our favourite pubs in Yorkshire and the East Midlands to visit when we're waiting for a train.
BeerHeadZ (Nottingham)
If you pop out of Nottingham Station and follow the signs for 'Micropub', sure enough, you'll find one! BeerHeadZ is situated on Queen's Road and is a cosy little bar, with a nice selection of beers on cask and tap.
During the day, it can be a nice calm oasis away from the hustle and bustle of Nottingham. There's plenty of sockets available too, so you can get some work done while you enjoy a drink. The friendly staff behind the bar are knowledgeable and happy to give their own recommendations on which beers to try.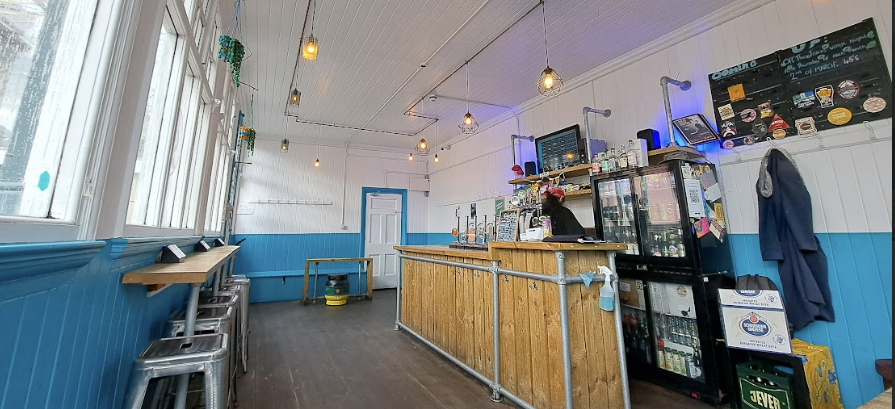 As you can see, there's no pretentious decor or clutter. It's just about coming together to enjoy some great beers.
While it can be a nice calm place to visit during the day, it also hosts themed nights. On the first Thursday of every month, you can enjoy some LPs (younger readers might not remember these!) during "Off The Tracks", their dedicated vinyl night.
The Whistle Stop Micropub (Grantham)
On the London-bound platform at Grantham Station, you'll find the Whistle Stop Micropub. Not only a station pub, it feels like a true community meeting place with a selection of beers on tap and cask. While that selection isn't as diverse as at other pubs, they do have their own namesake beer to try!
With direct access to the platforms, it's a great place to relax either before a train or between connections. There's also a selection of snacks and sandwiches to try, if you fancy a bite to eat as well.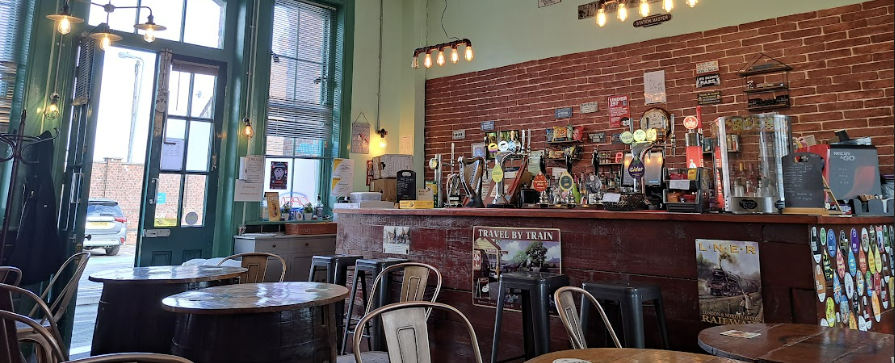 There's plenty of railwayana on display, too. It feels like a true railway pub and you'll certainly find nowhere exactly like the Whistle Stop.
Sheffield Tap (Sheffield)
The Sheffield Tap is one of the most well-known station pubs in the North of England. That's for good reason, too! It's got a fantastic selection of beers and always has a friendly, bustling atmosphere. People will always be coming and going from one place to another, to see family, friends or to embark on solo adventures.
As busy as it is though, it's full of little rooms and places to find a spot to relax. Whether you're popping in for a quick one between connections, or have a while to wait, there'll be somewhere here for you. It's hard to believe that it lay derelict for over 30 years before being lovingly restored in 2008.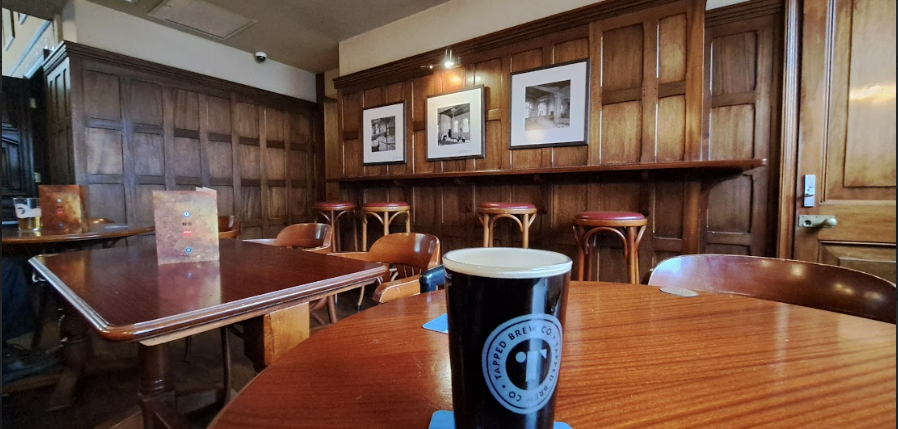 We managed to find a nice quiet spot in the back of the pub on a Thursday afternoon, despite the front being very busy indeed!
You'll find the Sheffield Tap on Platform 1B, which is near the main entrance of the station.
The Track & Sleeper (Knaresborough)
We've already talked about the Track and Sleeper on Railsmartr. It's one of our favourites, being the perfect blend of craft beer pub and community hub. It's owned by Gorilla Brewing, which means that if you pick one of their own pints, you're in for a great deal.
We tried their Vanilla Gorilla Porter when we visited, which was just £3.90 for a pint. That's an amazing deal for a pint in a pub in any town or city, never mind on a station platform. If you're not a beer fan, no problem. Anyone for a Pornstar Martini on tap?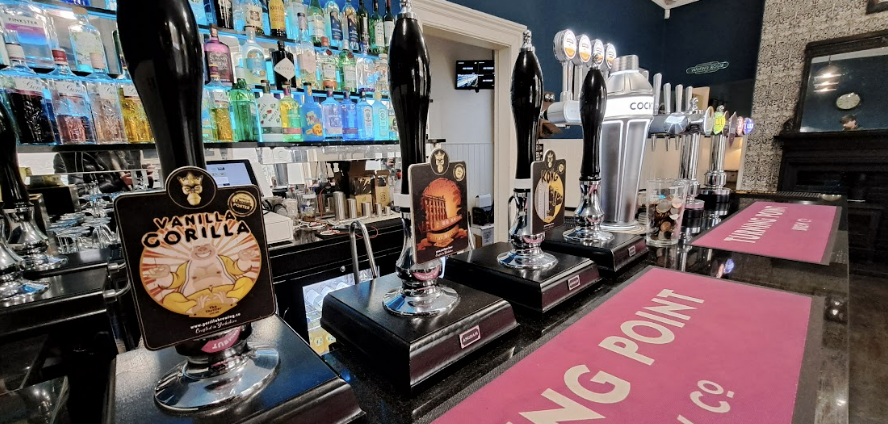 The pub hosts a variety of themed nights such as a quiz night, which we're told is very popular and draws in lots of folk from the local community. No matter when you visit though, you're sure of a warm welcome and some friendly banter from the staff behind the bar.
Harrogate Tap (Harrogate)
Just like the Sheffield Tap, you know what you'll be getting with the Harrogate Tap. That is, a great choice of craft beers just a stone's throw from the station platforms.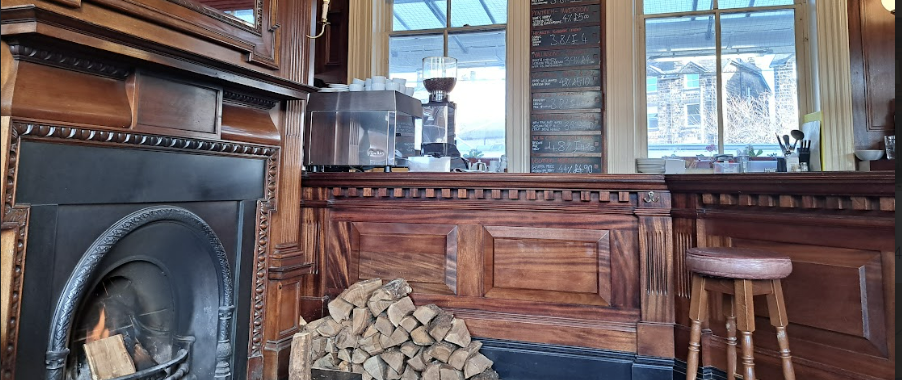 Aside from the beers, the main attraction of the Harrogate Tap is the wood-burning fireplace. When we visited on a windy January afternoon, it was the perfect tonic for feeling chilly. The staff regularly come around and topped up the wood, so you were always sure of a warm glow and crackle.
You'll find the Harrogate Tap next to the main station entrance. Just know that because there's ticket gates at Harrogate, you'll need to nip outside and through the gates to access the platforms!
Is there anything else I should know?
Ready to book your next trip and pop to the pub? You can do it without fees at Railsmartr. We don't charge you for changing your plans, either.
Looking for more about pubs? You can take a look at our favourite pubs in the North East, the cheapest pints, and where to find them. We've also taken a trip to find some of the best beer in East London.