Looking for a pint on a platform? A beer in Birmingham? An stout in Sheffield? No worries. Station pubs are a place for travellers and locals alike to mingle. They might be a bustling bar, or a quiet place to enjoy a local craft pale. Either way, we're here to tell you all about them, and some of our favourites.
Where can I find station pubs?
Station pubs are dotted all over the country! But, we'll admit that you'll find quite a few more in the Midlands, Yorkshire and North East than elsewhere. So, where do you begin?
Well, we tried to compile as many of them as we could into one handy map, in our quest to find the cheapest pints at every pub. It turns out that there are quite a few!
You can click here to find out more, but you'll also find a snippet below:

The list isn't completely exhaustive though, and we're always discovering somewhere new. For example, you'll also find station pubs in Hexham, Hartlepool, Cleethorpes and Wellingborough, among others.
What are some of the best station pubs?
Of course, this is very subjective. That isn't to say that we have some personal favourites, though. It very much depends on what you're after. For example, if you want some stunning architecture, then the Centurion in Newcastle hits the spot: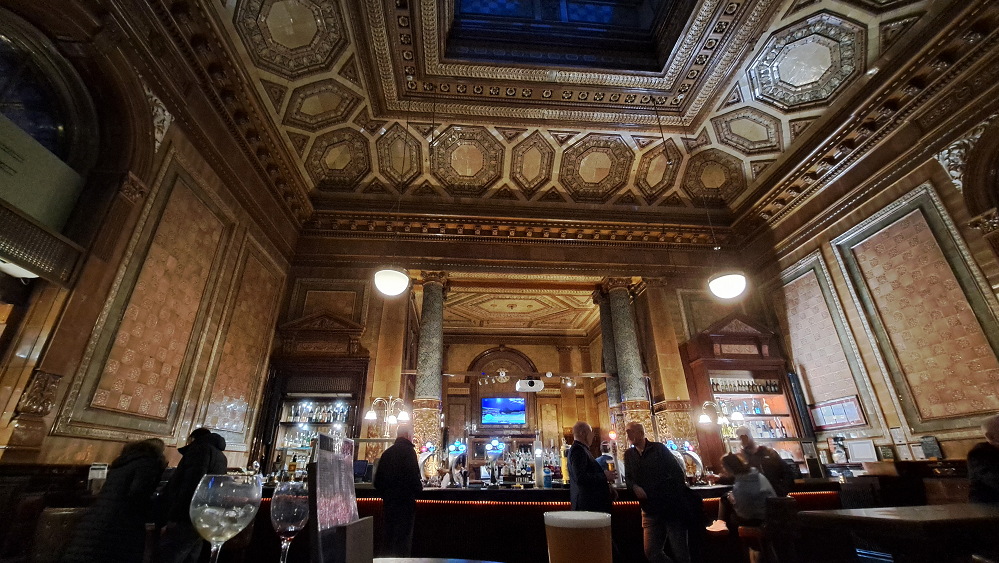 Do you prefer it to be just about the beer? Look no further than the Rat Race in Hartlepool. It's a quirky little bar with table service only. Don't ask for lager, either!

We've written more about it here, as the Rat Race experience is one that isn't to be missed if you're into quality beer.
Meanwhile, The Track and Sleeper in Knaresborough has turned into a brilliant hub for the community. That's before we get into the great value beers, too.
Looking to know more? We've done a round-up of our favourite pubs in the North East, and Yorkshire and the East Midlands.
Are there any other places I should visit?
Of course, you'll find plenty of great beer within a stone's throw of a station. We'd recommend the Boathouse in Wylam. It's not quite on the platform, but you couldn't get any closer if you tried!
We've also written about some of the best spots for a beer on the East London Line. They're all just a few minutes walk from a station, and they all do a top-notch pint.
Is there anything else I should know?
The final thing that we'd recommend is that you book your train tickets with Railsmartr. We don't charge any booking fees, refund fees or change fees. Yes, that means that if your ticket is refundable, we'll refund the entire amount. Why pay more if you've changed your mind?