Having lived in Sheffield for nearly four years of my life, it's always somewhere I'll consider a second home. It's where I went to university and in more recent times, I worked there for a year. That's why I'm taking a trip to Sheffield today to show you what there is to do and how to get there!
It's a city built on seven hills, meaning that you're in for plenty of exercise when you visit. It's also one of the greenest cities, too. You'll find four trees for every person! It's famous for steel, cutlery, Henderson's Relish and being reyt friendly, too.
What's the best way to take a trip to Sheffield?
For most, that'll be by train, of course! You can get to Sheffield from all over the country. Lots of cities have multiple options for this, too. Let's take a look at the options you have from some key destinations:
If you're coming from London, the logical option is to take East Midlands Railway from London St Pancras. However, some of these trains can be quite short and don't make for the most comfortable trip. It could be cheaper (and more comfortable) to choose from LNER, Grand Central or Hull Trains from London Kings Cross to Doncaster, and change trains there. We've written a guide on the best trains from Sheffield to London, too
Manchester folk have three operators to choose from. You could take Northern, TransPennine Express or East Midlands Railway. Northern are undoubtedly the cheapest, but their recent popularity has meant that trains have been a lot busier than they used to be. They're a good bet on a weekend though, when six-coach trains can be put on. East Midlands Railway is a good bet for a faster train, while TransPennine Express have been suffering from poor reliability on the route in recent times, so they're probably best avoided
There are a couple of routes to pick from if you come from Leeds. The absolute cheapest trains tend to be the ones that go via Castleford or Moorthorpe (if you're booking an Advance single ticket) which are run by Northern. The faster ones are shown as 'fast' (naturally!) and go via Barnsley. The very fastest are run by CrossCountry, but they could get quite crowded at busy times.
This is just a basic run-down, but we've written plenty of articles about the different aspects of travelling by train. Take a look at our guide to the best First Class train as well as the best one if you're travelling with luggage.
Seeing the sights
So, what is there to see in Sheffield? Well, I'm going to take you on a walk through the city to begin with. We'll take a look at some of the main sights, the coolest streets and learn some weird and wonderful facts along the way.
The first thing you'll see on your trip to Sheffield is of course, the station. Take a short walk straight ahead past the fountains first, then cross the road. After crossing another (smaller) road, you're now on Howard Street. This is the first hill you'll have to contend with, though it's quite gentle by Sheffield standards! Not to worry, once you reach the next main road (Arundel Gate), our first attraction is straight in front of us…
The Winter Gardens
When you cross the road, head into the building in front of you. Up the escalator and straight through a gift shop, and you'll find yourself in the Winter Gardens: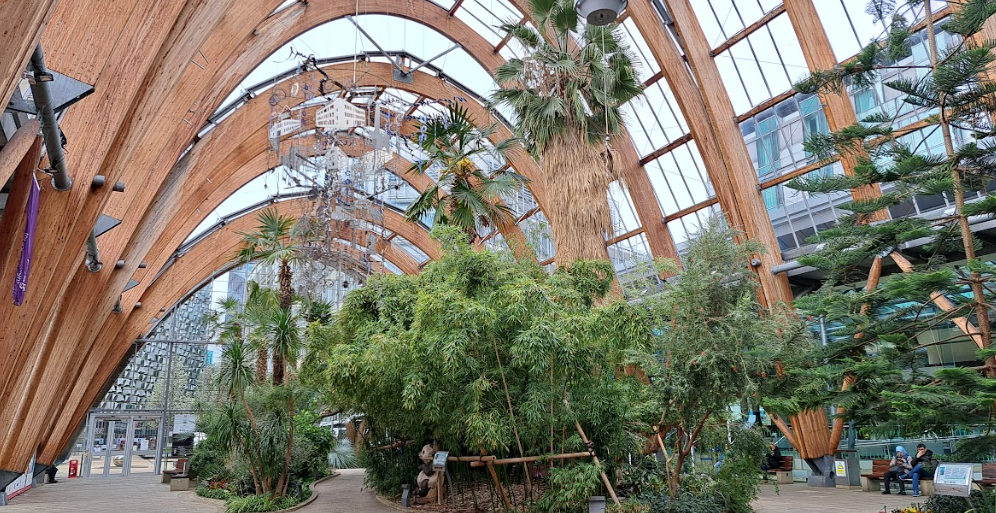 Pretty striking, isn't it? For me, this was always a refuge from the chilly winter weather, as it has to stay somewhat mild inside to keep the plants happy.
The Winter Gardens were opened in December 2002 and were the largest glasshouse in any European City Centre at the time. You could actually fit 5,000 domestic greenhouses inside of it!
You'll find 150 different species of plants in the Winter Gardens, and you're free to wander around. There's a café inside too, so it's a nice spot to sit back and enjoy a coffee.
The Peace Gardens & Town Hall
You'll find two different entrances either side of the Winter Gardens, each with their own attraction. We'll head out of the west-facing one first, which brings us to the Peace Gardens. Completed in 1998, it's one of the main public spaces in the City Centre.
It has water features (designed to represent each of Sheffield's rivers) and plenty of green space to relax on. It's a firm favourite during the summer and plays host to funfairs, seasonal markets and the like. It doesn't look quite as exciting during a windy morning in March, but a couple of folk were still enjoying the breeze (and the cherry blossoms):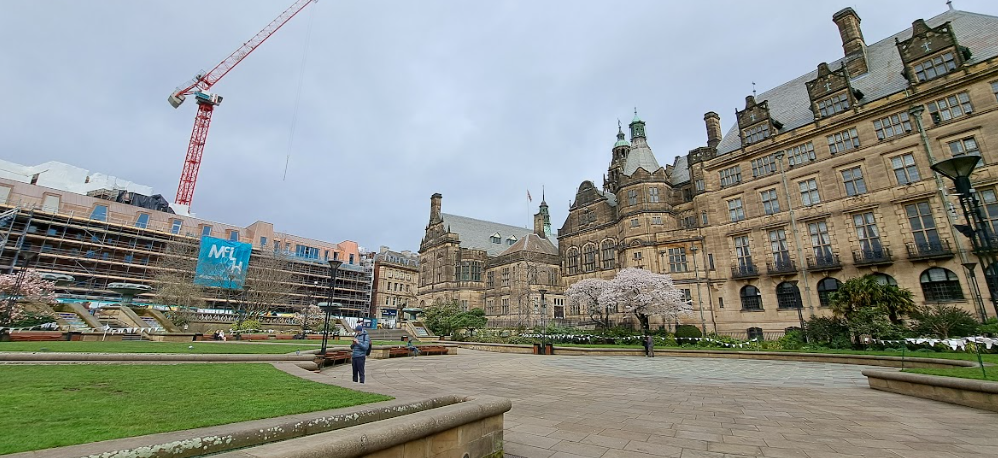 The rather grand-looking building in the background is Sheffield's Town Hall. It's been a Sheffield landmark since 1897, and it's a favourite for protests, weddings or anything else you could think of. It's undoubtedly one of the 'grandest' buildings in Sheffield, both inside and out.
My memories of it consist of being a student journalist and sitting in on the full meetings of the council. You'd expect local council meetings to be boring, but this was at the height of the Sheffield 'tree saga' (click here for an explainer on that!) I witnessed everything from people fainting mid-speech to protesters being escorted out after demanding someone's resignation by drooping a giant banner from the public gallery.
The Crucible & Lyceum
If you head out of the 'other' Winter Gardens exit, you'll reach the Crucible and Lyceum Theatres. The Crucible is of course famous for hosting the World Snooker Championship, so if you're a snooker fan, a photo outside the Crucible will be an essential part of a trip to Sheffield.

Sheffield Cathedral
Just a short walk from here is Sheffield Cathedral. It's a true melting pot of different architectural styles, with the earliest parts dating from around 1200, while the newest date from 1966.
You can pop in for a service or a guided tour. You'll even find a 3D guided tour of the cathedral on their website if you'd prefer a day trip to Sheffield from the comfort of your own home!
It's easy to get to if you'd prefer to take public transport, too. The Sheffield Supertram stops right outside: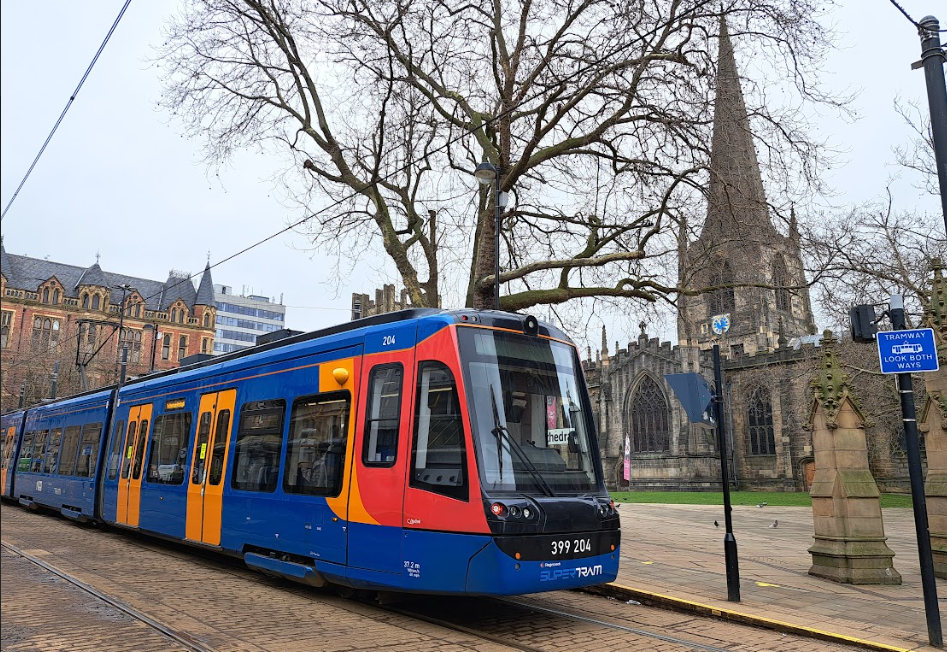 Division Street
Heading back into the City Centre proper, you'll find one of my favourite streets. I suppose it has to be, as I did live on it for a year! Division Street is home to loads of independent shops, cafes, barbers and just about everything you could think of. A stroll down here is an essential part of any trip to Sheffield.
If you fancy doing some shopping, then I'd recommend Preloved Kilo. As the name suggests, everything is sold by the kilo, so you can find some real gems for very little money.
If you turn left here into a small area called Aberdeen Court, you'll also find one of my favourite coffee shops. Steam Yard is a great place to pop into when it's a bit nippy outside, and there's plenty of places to sit and have a natter or just chill out: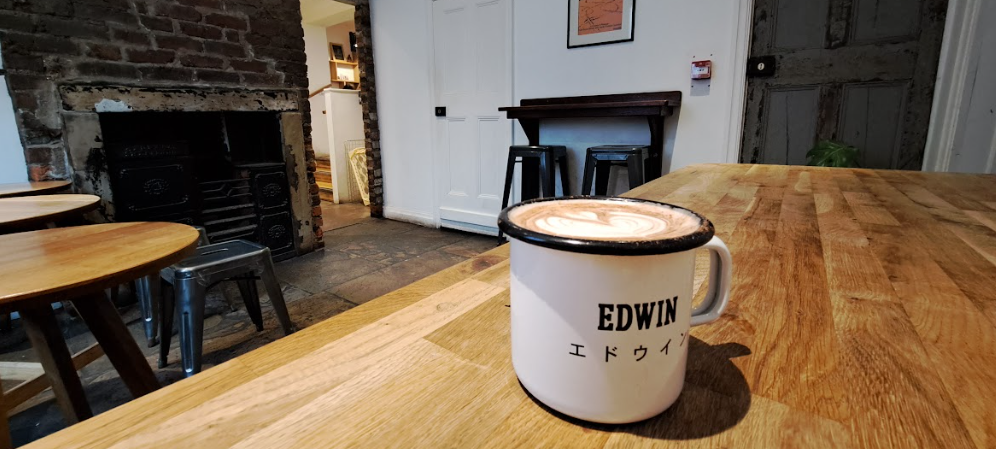 The other thing I loved when I lived around here was the murals. Keep an eye out for the giant toucan behind the Frog and Parrot pub:

Sheffield University
While a university campus doesn't seem like the most exciting place to go for a walk, it's a pleasant way to get from the City Centre to the likes of Weston Park. You avoid the busy traffic, and there's a few interesting buildings to look at on the way.
St George's Church
The best place to start is by heading up Mappin Street and taking a left turn past St George's Church: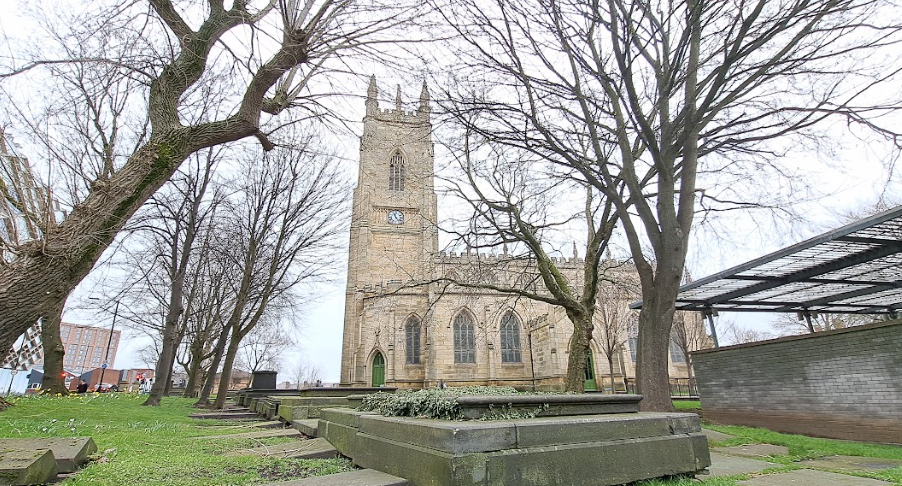 Despite appearances though, this is no church anymore! These days, it's a lecture theatre (and a rather strange-feeling one, at that). It's actually possible to live in it as well, as the clock tower houses at least one apartment, owned by the university.
Glossop Road
Keep heading straight and across the tram tracks, and you'll eventually wind up at this trio of buildings:

On the left is Firth Court, which was the first purpose-built university building in Sheffield. It was actually funded by the people of Sheffield, too. Over £50,000 in penny donations were collected so that it could be built between 1903 and 1905.
On the right is the Arts Tower, which represents a different era entirely. It's actually the second-tallest tower in the city, and is home to the Department of Architecture. Built in 1964, it's home to one of the last remaining 'Paternoster' lifts in the country. What's a Paternoster, you ask? It's basically a lift that never stops. It's a rite of passage for every Sheffield student to take a ride, and no trip to Sheffield would be complete without having a nosey at it. You can pop in during office hours Monday to Friday to take a look.
In the middle, that's the Alfred Denny Building. Doesn't look too exciting, does it? Take a closer look at the top row of windows though, and notice how they're blanked out. This is the home of a morgue! If you choose to donate your body to science, it might come here.
Weston Park
Heading past these buildings, we reach Weston Park. It's one of the best parks in Sheffield and I have many happy memories of spending spring and summer evenings here with friends. If the weather is nice, it's a great place to have a picnic during your trip to Sheffield.
Opened in 1875, it was actually the first public park in Sheffield. Previously, it was part of the grounds of Weston Hall, which is today known as Weston Park Museum (more on that below).

Kelham Island
Finally, we come to Kelham Island. This isn't in the City Centre itself, so you might want to take a tram to Shalesmoor. It's just a couple of stops from town, and the trip takes less than 10 minutes. So, what is Kelham Island?
It's one of the oldest centres of manufacturing in the UK. In fact, it's been making and producing for over 900 years. Of course, as a city famous for steel-making, it was here that you'd find multiple steel mills who produced everything from cutlery to saw blades.
As industry declined though, it became rather run-down and notoriously rough. The opening of the Kelham Island Museum (more below) paved the way for regeneration and the chance for the area to get a new lease of life.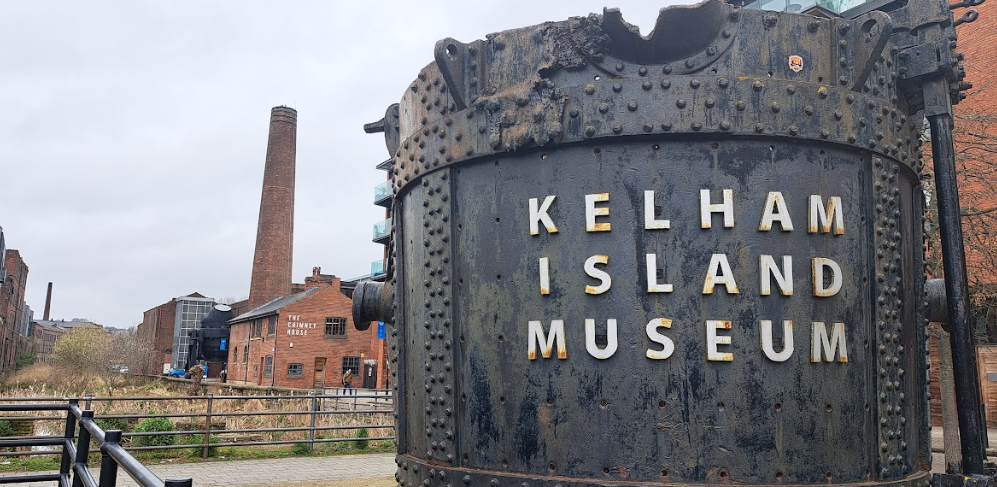 As well as the museum, it's home to multiple breweries, pubs and eateries. Don't forget to visit the monthly Peddler Market if you get the chance, too.
As for the pubs, my favourite has to be the Fat Cat. It serves a great variety of local beers (including Kelham Island Brewery's very own Pale Rider) and always has a good chilled atmosphere. There are a few different rooms to choose from, as well as a pleasant beer garden.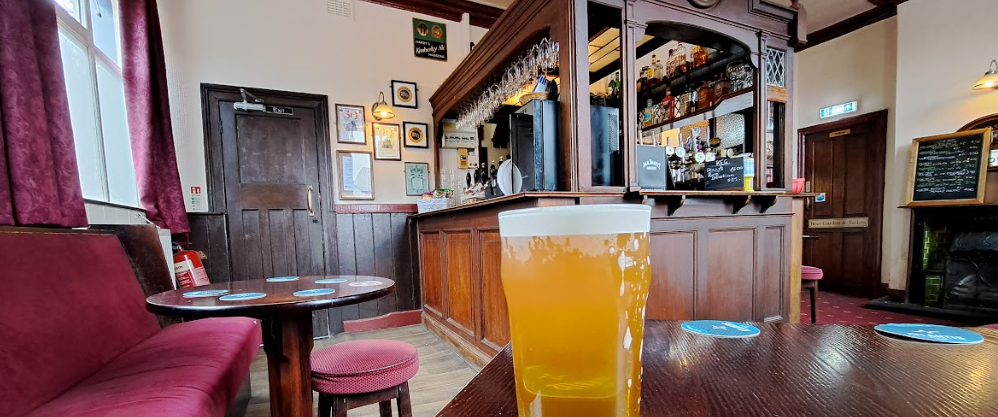 Most importantly, Kelham Island is about evolution rather than pulling everything down and starting again. It still keeps that slightly grimy industrial vibe while being a modern and welcoming place to visit.
Fun (and free!) Museums
Sheffield is full of history. Plus, it's a city known for taking a stand on social issues. Sheffield was the first place to pass a resolution calling for women's suffrage, and it was at the forefront of the Miner's strikes. During so many major events in history, you'll see that Sheffield has stood up and had its voice heard.
Let's take a look at three museums you should visit on your trip to Sheffield. They're all completely free, too.
The Millennium Gallery
The Millennium Gallery joins onto the Winter Gardens, so it's an easy place to pop into. It's a fairly small art gallery, and it's themed around a number of regional and national artworks. The most impressive is definitely the Sykes Metalwork collection:

Sheffield is famous for producing some of the finest cutlery in the world, and you can see a wide variety of it throughout the ages here.
The gallery is open from 10 til 5 Tuesday to Saturday and 11 til 4 on Sundays. You can find more information on the Sheffield Museums website.
Weston Park Museum
Set at the back of Weston Park, you'll find the Weston Park Museum. It's all about Sheffield and its people. and it brings everything from the past and present to life.
You'll find the stories of its shops, neighbourhoods and even how they'd get around by public transport: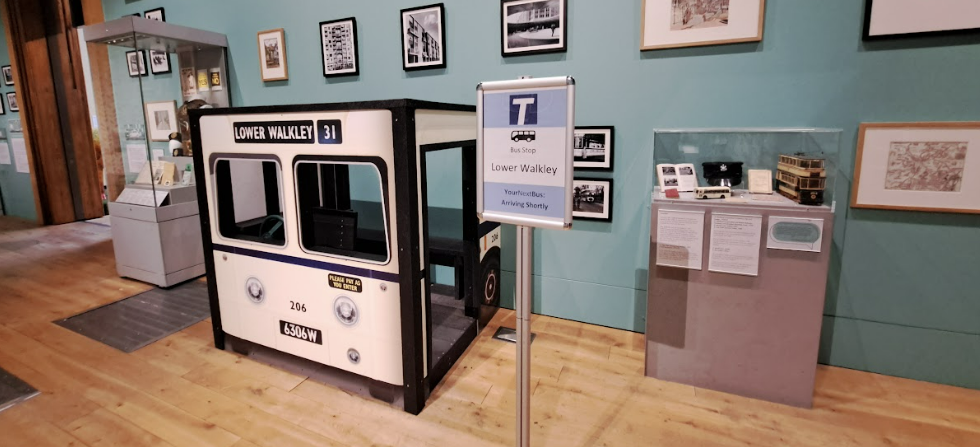 As I mentioned earlier, protest is a big part of Sheffield. Folk in this city aren't the sort to just stand by and watch something happen if they don't like it. So naturally, it's a big part of this museum, too:

I even managed to spot two crisp packets from the 60s, donated from someone I'd previously interviewed in my student journalist days. She was a prolific litter picker (it's quite the community activity in Sheffield, which is great to see) and had managed to dig them up after they'd survived in the bushes of the Gleadless Valley for decades.
The one thing that had appeared since my last visit was the 'Pandemic Stories' exhibition: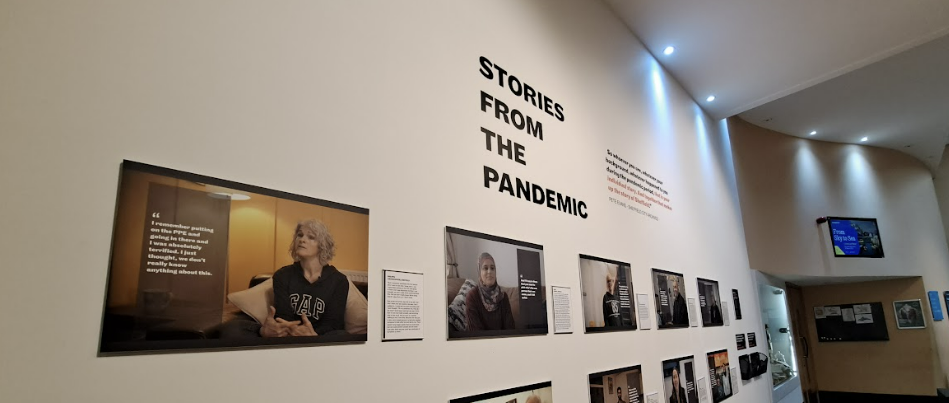 They're all from everyday folk. The doctors, nurses, shop workers, students and the like. People that lived and worked in Sheffield that had their lives turned upside down.
It felt a little personal seeing as my pandemic story started in Sheffield, too. Just hours before the first lockdown was announced, I unceremoniously packed everything I could into a suitcase and abandoned my flat, bound for Newcastle, as I knew something was about to happen. And that's how my experience at university ended!
It's a truly fascinating museum and one that makes Sheffield as a wider city come to life. The Sheffield Museums website will tell you more about what's on. It's open Tuesday to Saturday from 10 til 5, and Sundays 11 til 4.
Kelham Island Museum
Interested in the industrial history of Sheffield or just generally in big moving machinery? Then Kelham Island Museum is a must-see on your trip to Sheffield. I talked above a little about how Kelham was one of the industrial heartlands of Sheffield, and this museum is there to bring it to life.
I'm ashamed to say I'd never visited before (despite at one point living five minutes walk away) so I was curious to see what was on offer.
The first section of the museum focuses on building and making. There's quite a lot of moving (and working!) machinery in here, as well as this pair of cannons, originally designed to prevent a foreign invasion of Sheffield:

The Transport Gallery has a selection of different vehicles from across the ages, many of which were Sheffield-built: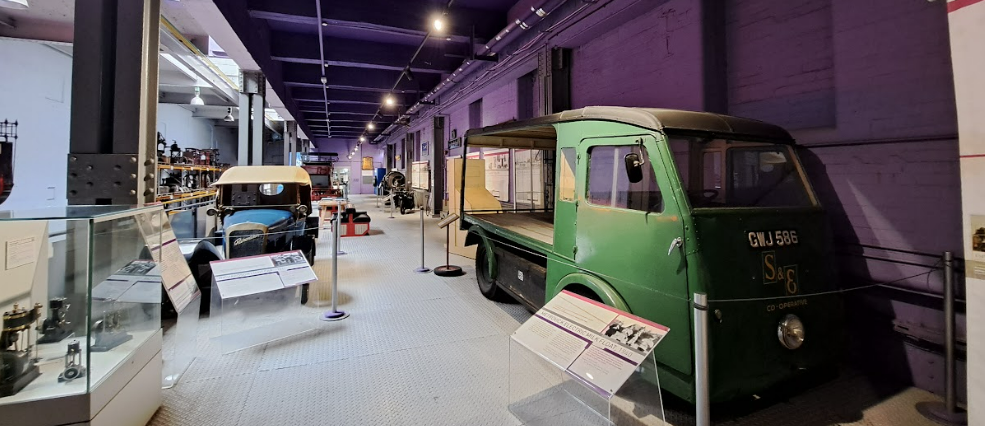 And there's a reconstruction of a Sheffield street (and WW1-era house), designed to tell the story of early 20th Century life in the city: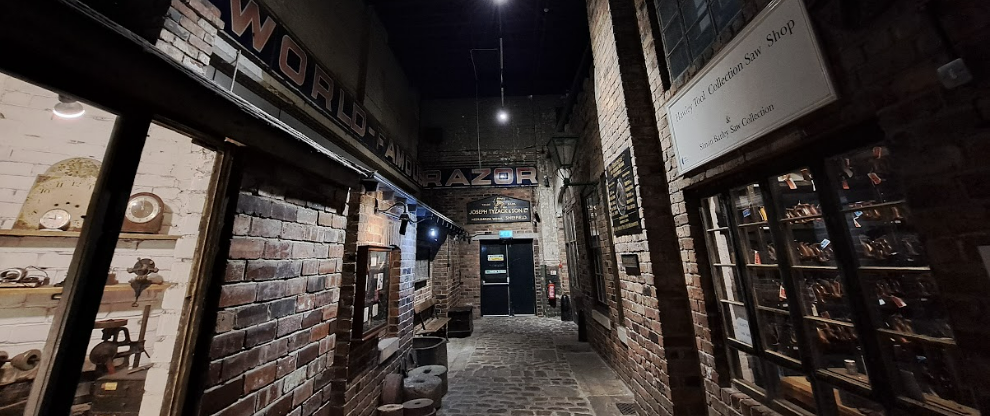 Steelmaking and cutlery plays a big part, too. You'll find another extensive collection of metalwork with no stone left unturned.
The Kelham Island Museum is really fascinating and shows that Sheffield has much to be proud of as a city. Plus, it's free. It's open from 10 til 4 Tuesday to Saturday and 11 til 5 on Sundays, with more information (as ever!) on the Sheffield Museums website.
Fancy something to eat or drink?
Sheffield is a thriving city when it comes to independent cafes, bars and restaurants. It'd be impossible to suggest everything, but here are a couple of my suggestions if you're feeling peckish on your trip to Sheffield:
On my trip to Sheffield, I paid a visit to Howst. You'll find it at the top of Howard Street (the hill that goes from the station to the City Centre) and it serves brunch, lunch and even a selection of cocktails.
The atmosphere is friendly and cosy and the food is delicious. I went for the 'Shroom' which is poached eggs, mushrooms and Bloody Mary sauce on toast: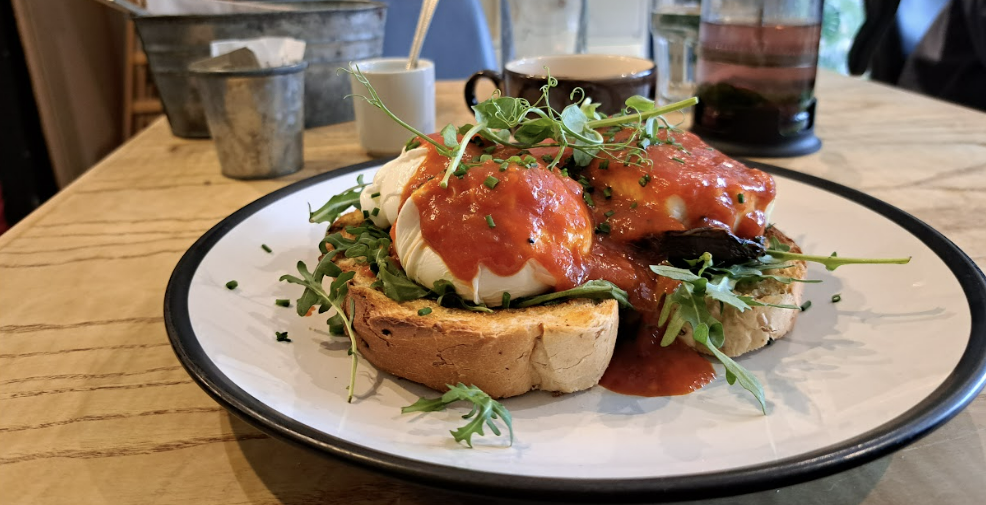 The busiest time seems to be around 12 to 1pm, so it's worth getting there earlier or popping in for a later lunch.
Is there anything else I should see on a trip to Sheffield?
While I didn't go there on this trip, the Botanical Gardens are another wonderful green space to visit during a trip to Sheffield. This part of the city is full of amazing walks and green spaces, and it was a favourite area of mine to wander around on warm summer evenings. The opening hours depend on the time of year, though you'll find that they're open until at least sunset on most days.

Just a little further away is Endcliffe Park. It's a massive green space which is a firm favourite in warmer weather. From here, it's possible to walk right into the Peak District, too.
The National Videogame Museum is also unmissable if you have even a passing interest in computer games, both modern and retro. It isn't free, but it's really hands-on. You can learn about the history of video games, but of course the fun part is playing them.
It's £11 for adults and £9 for children, and booking ahead is highly recommended. You can do this on their website here.
Finally, I can't write about Sheffield without mentioning Tabby Teas. It's an adorable little cat café that I've had many happy visits to. The staff are really enthusiastic and the cats…well, they're cats. There's plenty of chances to feed them treats and enjoy their company: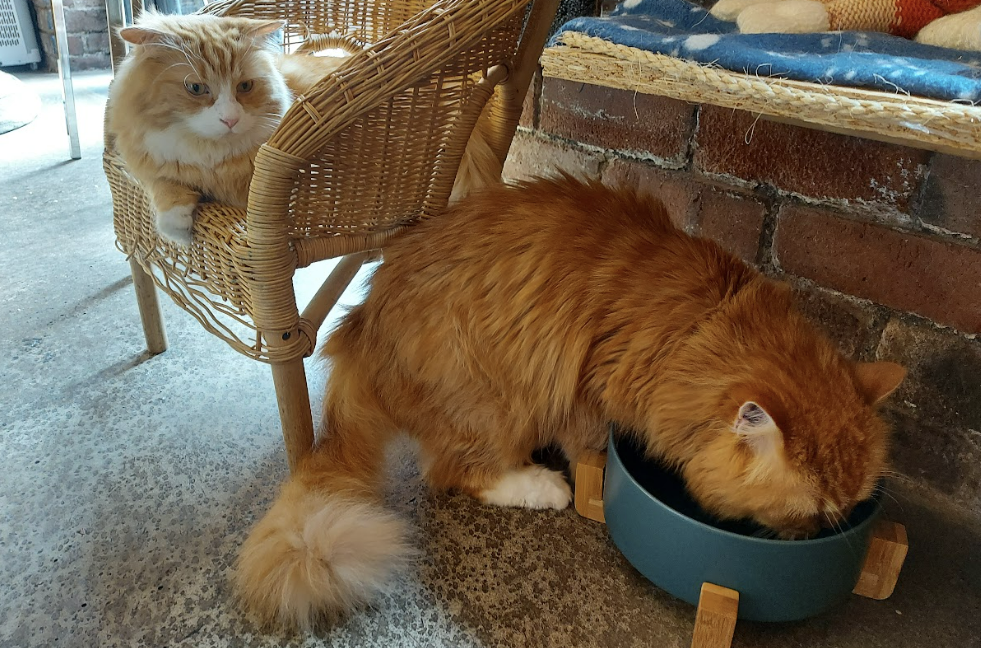 It's a little bit out of the City Centre (in Highfield) but the 218 bus will take you there from Sheffield Interchange, or it's a 20 minute walk from the station. Booking ahead is advised, which you can do on their website here.
Heading further afield
Of course, the potential doesn't end there. After all, Sheffield is on the doorstep of the Peak District National Park. Here are a couple more public transport-friendly things to do if you're having a longer trip to Sheffield:
Bus 218 will take you to Bakewell and Chatsworth House
Take the 272 if you want to visit Castleton and the Peak Cavern
Northern run hourly stopping trains to Edale, which is the ideal place to start a Peak District hike.
However you choose to spend your trip to Sheffield, Railsmartr can handle the rail tickets. We don't charge any booking fees, and we don't charge you if you change your mind about when you'd like to visit. Amendments and refunds are fee-free.